Camelot Woods Offers a Resort-Inspired Setting To Second-Home Buyers
Camelot Woods Offers a Resort-Inspired Setting To Second-Home Buyers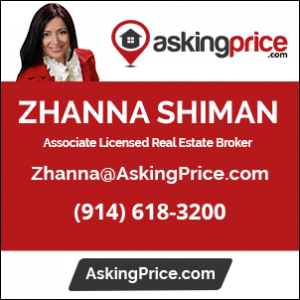 Are you looking for a second home that is surrounded by the serenity of nature? Do you long for a getaway where you can relax and play until your heart's content? Look no further than Camelot Woods. This picturesque community, nestled in the Catskill Mountains, is the perfect place to escape New York City's unrelenting pace.
Selecting Your Home in Camelot Woods
Those who are already fortunate enough to own a home in Camelot Woods describe it as the perfect Monticello second-home community. Whether you are looking for a modest place to rest or a home with a little more luxury, you'll find it in Camelot Woods. The neighorhood consists of two different home collections:
Phase 1: This phase features well-appointed homes that range between $90,000 and $150,000.
Phase 2: The homes in this collection range between $140,000 and $250,000, and offer additonal space and upgrades.
Amenities Await at Camelot Woods
Residents of Camelot Woods might describe the atmosphere of quintessential lakefront living on Sackett Lake as the community's biggest draw, but the activities don't stop at the water. In addition to a beach, boat slips and dock on Sackett Lake, Camelot Woods also offers these amenities exclusively for their residents:
A state-of-the-art fitness room.
An Olympic-sized heated pool.
A clubhouse with indoor games.
Tennis, pickleball, paddleball and basketall courts.
Live shows and entertainment on the weekends.
An enclosed children's playground.
A café.
A Classic Vacation Town
Camelot Woods is located a short five miles southwest of Monticello. If you don't know about Monticello, it's time to put it on your radar. Monticello is a small town bursting with spirit, making it the perfect place to spend your weekends and holidays.
When you spend your down time at Camelot Woods, you will be a heartbeat away from these Monticello attractions:
Holiday Mountain Ski Resort.
The Kartrite Resort and Indoor Waterpark.
Resorts World Casino and Resort.
Bethel Woods Center for the Arts.
It's a great time to consider purchasing a second home. Explore the possibilities at Camelot Woods!
Contact Zhanna Shiman for more details at (914) 618-3200 or email Zhanna@AskingPrice.com